"On Koans and Two-Headed Fish"
---
Presidential address to the 76th annual meeting of the Western Society of Naturalists,
Fort Worden State Park, Port Townsend, WA, Jan. 7 - 11, 1996.
---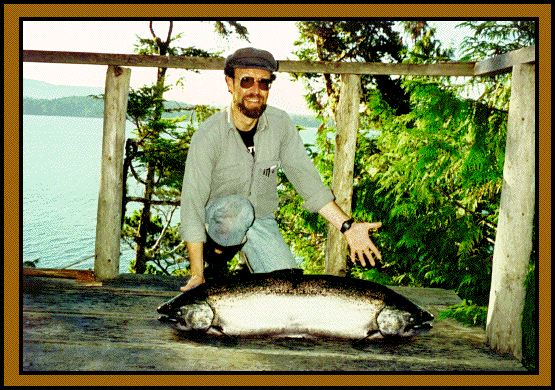 A 31 pound chinook salmon caught singlehandedly off Whittlestone Point, near Bamfield British Columbia,
September, 1995, with a mooching rod and 15 lb test leader (eat your heart out Bob . . . second head added later).
---
For the moral of the story, see pp. 108 and 136 of book five (Mostly Harmless) of Douglas Adams' Hitch Hiker's Guide to the Galaxy 'trilogy' (1993, Pan Books).
---
A.R. Palmer Home Page
(revised September 24, 1997)