Stephen Mayor

Printer Friendly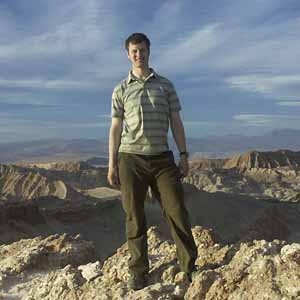 Education
2007 – Present PhD Student, University of Alberta
Projecting boreal biodiversity changes under neutral and niche theories in relation to human impacts

2004 – 2006 MSc, Memorial University of Newfoundland
The spatial structure of habitat selection by caribou (Rangifer tarandus caribou) in Newfoundland: new multi-scaled approaches with applications to limiting factors

2000 – 2004 HBSc, Trent University
The scale dependence of population density in mammals
Current Research
Alberta's boreal forest faces unprecedented cumulative impacts of oil and gas, forestry, agricultural, urban, and transportation land uses. The effects of these changes on biodiversity are unclear, yet understanding them is necessary for effective land use planning. Two contrasting theories, Niche Theory and the Unified Neutral Theory of Biodiversity, predict markedly different shapes of local species extirpation and community disassembly. As a result, there is considerable uncertainty in how human activities will affect biodiversity in real landscapes, even with empirical data. My research will provide an empirical evaluation and mechanistic foundation for the shape of the relationship between human impacts and biodiversity in Boreal Alberta.
Publications

Mayor, S.J., D.C. Schneider, J.A. Schaefer, S.P. Mahoney. Habitat selection at multiple scales. In review.
Mayor, S.J., J.A. Schaefer, S.P. Mahoney, D.C. Schneider. The spatial structure of habitat selection: a caribou's-eye-view. Acta Oecologica, in press.
J.A. Schaefer and S.J. Mayor. 2007. Geostatistics reveal the scale of habitat selection. Ecological Modelling 209:401-406.
Mayor, S.J., J.A. Schaefer, D.C. Schneider, S.P. Mahoney. 2007. Spectrum of selection: new approaches to detecting the scale dependent response to habitat. Ecology 88:1634-1640.
Mayor, S.J. and J.A. Schaefer. 2005. The many faces of population density. Oecologia 145:276-281.
Hobbies and Interests
Wilderness canoeing and hiking, climbing, cycling, live music, literature.
Contact Information
Office: Z 1021
(780) 492-5751
mayor@ualberta.ca
Stephen Mayor
Department of Biological Sciences, CW-405
University of Alberta
Edmonton, AB, Canada
T6G 2E9