Objectives
2016 Meeting:
Symposium
Sat. Symp.
(Register)
Past symposia:
2006
2007
2008
2009
2010
2011
2012
2013
2014
2015
Minutes/
Policy Docs/
Guidelines
---
POSITIONS
| | |
| --- | --- |
| Objectives | The Comparative Morphology & Development (CMD) section of the Canadian Society of Zoologists aims to promote and enhance interactions, dialogue and intellectual cross-fertilization among the many zoologists and paleontologists who work on morphology (functional or comparative), biomechanics, larval biology, development, and developmental evolution, and particularly those who work at the interfaces between development, morphology and evolution. We welcome participation by Canadians and non-Canadians alike. |
---
CSZ Annual Meeting 2016: London, Ontario May 9-13 (Register)
---

CMD MAIN
Symposium

---

CMD MAIN SYMPOSIUM: Mon. May 12 (08:30)

---


(Organized by Hillary Maddin, Carleton)

---

CMD SATELLITE
Symposia

---

SATELLITE SYMPOSIUM: Mon. May 12 (14:30)

---

Spineless Tales: Invertebrate Development and Evolution
(A symposium sponsored by Canadian Science Publishers)

Louise Page (Victoria)
Developmental evolution of feeding systems in neogastropods

Matteen Rafiqi (McGill)
Duplication and neofunctionalization of the pole plasm during evolution of ant-bacteria symbiosis drives novel epistatic interactions between hox and germline genes

Marc Laflamme (Toronto)
Ediacaran diversity in space and time: The first mass extinction of complex life

Elaine Seaver (Whitney Lab, Florida)
Evolution of development: The paradox of spiralian embryogenesis

Organizers: Hillary Maddin (Carleton) and Louise Page (Victoria)

---

In addition to normal contributed paper sessions, the CMD section periodically sponsors one or more satellite symposia. The STUDENT SATELLITE SYMPOSIUM includes one distinguished speaker to give the opening presentation (30 min.) and three or four 15-min. presentations by graduate students/postdocs. The LOCAL SATELLITE SYMPOSIUM has a lead speaker to give the opening presentation (30 min.), but is organized by a faculty member at or near the host university.

Want to propose your own satellite symposium for a future CSZ meeting? Download details about organization and funding here:

STUDENT SATELLITE SYMPOSIUM guidelines & funding (pdf).

LOCAL SATELLITE SYMPOSIUM guidelines (pdf).

---

Want to
Participate?

---

Additional CMD contributed paper sessions will be added to the program as numbers warrant. Visit the CSZ Meeting web site to register. To present your research in a session with other CMD members, don't forget to note your membership in the CMD section.
Best Student
Presentation
The Brian K. Hall Award in Comparative Morphology and Development is given each year for the best student (undergraduate or graduate) oral presentation at the annual meeting (download terms of reference, 69K pdf).

The winner receives a $300 prize and recognition on the CMD web site. Eligible students are encouraged to apply for this award at the time they register for the annual meeting.

Hall Award Past winners:

2015

Tetsuto Miyashita
(Alberta)

Evolution of vertebrate hypobranchial musculature inside out
2014

Alida Bailleul
(Montana State)

Secondary cartilage and chondroid bone in dinosaur embryos: Insights on the evolution of skeletal tissues
2013

Zabrina Prescott
(Dalhousie)

Specialized tissues result in dramatic modification of the lower jaw in many spawning eusalmonines (trout and salmon)
2012

Megan Dufton
(Dalhousie)

Using geometric morphometrics to investigate the effects of manual lens removal on the craniofacial skeleton
2011

Emily Gilbert
(Guelph)

Cerebellar development in a precocial species with comments on heterochrony in neurodevelopment
2010

Hillary C. Maddin
(Calgary)

Deciphering morphological variation in the braincase of caecilians (Amphibia: Gymnophiona)
2009

Katie McLean
(Guelph)

A morphological and histological investigation of tail regeneration in the leopard gecko, Eublepharis macularius
2008

Oliver Braubach
(Dalhousie)

Starting to smell: Olfactory development in zebrafish
2007

Philip Bergmann
(Massachusetts)

Tests of directional evolution in body proportions in lizards
2006

Campbell Rolian
(Harvard)

Comparative growth plate kinetics in rodents: Insights into the evolution of limb length and proportions

Hall Award Honorable Mention:

2015

Zachary Lewis
(Harvard)

A transcriptional and morphological investigation of lung loss in salamanders
2013

Emily Gilbert
(Guelph)

Neurodevelopmental markers are expressed by ependymal cells before and during spinal cord regeneration in the leopard gecko (Eublepharis macularius)
2010

Daniel J. Field
(UBC)

The mechanical design of rorqual mandibles: New insights from quantitative computed tomography
2008

Will Duguid
(Victoria)

Novelties in the reproduction and development of Lopholithodes foraminatus (brown box crab): Diapause during embryogenesis and an elevated incidence of reversed asymmetry in juveniles
2007

Megan Johnson
(Calgary)

Variations on a theme: Characteristics of setal fields and associated locomotor substratum in the gecko genus Rhoptropus
CMD Winners
of CSZ awards
CONGRATULATIONS

Hoar Award for Outstanding Student Presentation:

2015

Kathleen Foster
(Riverside, Higham)

Modulation of muscle function during arboreal locomotion in Anolis lizards

Cameron Award for Outstanding PhD Thesis:

2015

Rajendhran (Rajee) Rajakuma
(McGill, Abouheif)

The developmental basis of caste evolution in ants
---
How to join
To join the CMD section, download and complete the CSZ membership application form, and be sure to check the "Comparative Morphology & Development" box under "Section Affiliation". Note that you may be a member of more than one section.
---
Francais
(Pour recevoir cette information en francais, s'il vous plait contact Rich Palmer)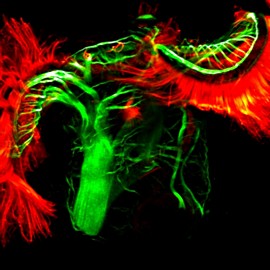 cilia and muscles
in a larval snail
(Louise Page- Victoria)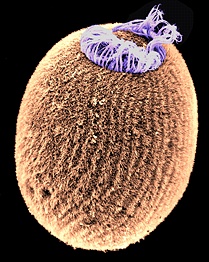 marine sponge larva
(Sally Leys- Alberta)

ontogeny of claw shape
in ghost shrimp
(Rich Palmer- Alberta)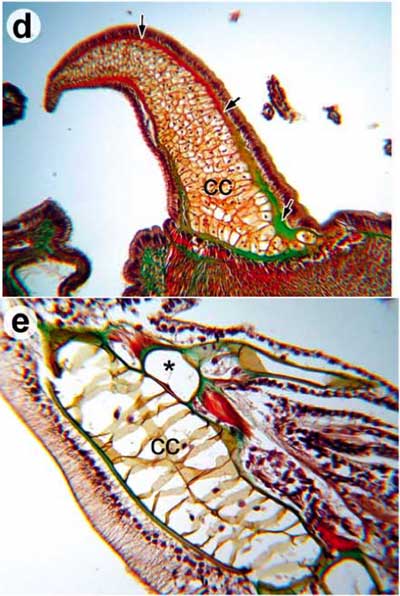 polychaete worm
cartilage
(Brian Hall- Dalhousie)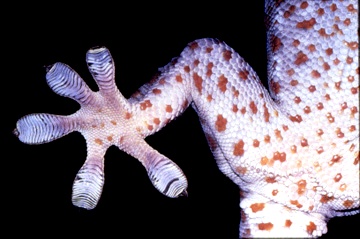 adhesive toe pads
of a gecko
(Tony Russell- Calgary)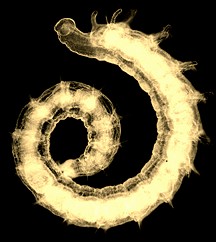 regenerating
polychaete worm
(Glenys Gibson- Acadia)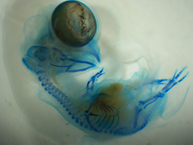 cleared and stained
chick embryo
(Hans Larsson- McGill)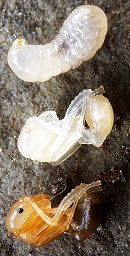 ant metamorphosis
(Ehab Abouheif- McGill)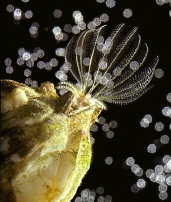 barnacle feeding legs
(Rich Palmer- Alberta)


dinosaur leg mechanics
(Tony Russell- Calgary)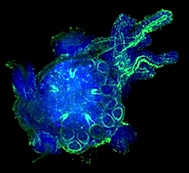 histamine expression in
a sea urchin larva
(Andreas Heyland- Guelph)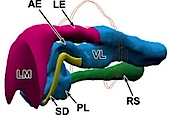 reconstructed foregut of a
larval snail
(Louise Page- Victoria)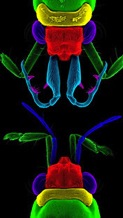 heads of male (upper)
& female water striders
(Ehab Abouheif- McGill)